Limb loss and driving
Getting a driving licence

For many teenagers and young people, getting a driving licence is exciting, as it offers them new independence.
People with a limb difference may be required to give extra information, or sit extra tests and training to get an 'L' or 'P' plate.
An occupational therapist (OT) may be asked to assess what you will need to do to earn your driver's licence.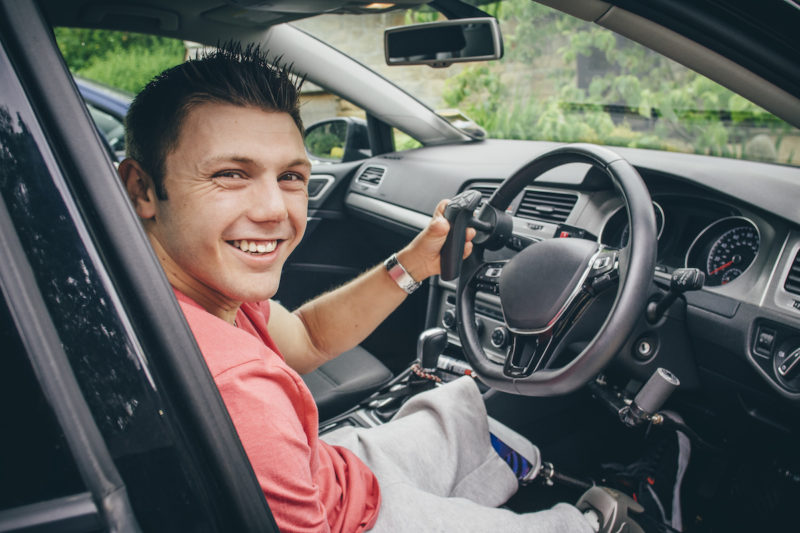 Earning your Ls
The learners permit application form will ask if you live with a disability or chronic health condition that affects your ability to drive, such as limb loss, epilepsy, arthritis, diabetes, stroke, cognitive learning differences, other physical disabilities. This information is used to assess if you are safe (or 'fit') to drive, both for your safety and that of other road users.
You will also be asked to provide a medical report with information about your disability.
As part of getting your Ls you sit a knowledge test – you can ask for support to get that test done.
Some applicants are required to complete an OT driver assessment to work out if you will need any vehicle modifications to drive safely.
To find out what you need to do to gain your learners permit, check with your state or territory transport department.
Licences with special requirements
Some people with a limb difference may be permitted to only drive a car that has been modified. For example, if you have an upper limb difference you might need to have a spinner knob added. Modified pedals might be required for someone with a right lower limb difference.
Or your licence conditions may restrict you to driving an automatic vehicle.
If you are unsure about the process of getting a licence, talk to an OT.
Disabled car parking
If your child has a lower limb amputation, being able to park closer may help.
Disabled parking rules and regulations are different in each state and territory. To find out how it works in your area, contact your local council or the relevant state or territory transport authority.