Travelling with a child with a limb difference
Travelling with a child with a limb difference may require some more planning before leaving home. Preparing for your journey might help you to make the trip safe and more comfortable.
Plane travel
Air travel can sometimes for stressful for users of prostheses or additional mobility devices. All airline companies are required to support their customers' accessibility needs, but it is important that you tell the company of your individual needs when booking. To find out about the accessibility and disability policies of airlines go to the special needs sections of their websites or call the company.
Moving around airports and planes
Some airports are very large – you may have to walk long distances between check-in and the departure gates. If your child has difficulty walking long distances you can ask for wheelchair assistance.
If your child has trouble climbing stairs, think about ways to help your child to board and leave the aircraft.
If your child is unable to walk to their seat request an aisle seat. Most toilets in airplanes have handrails for support.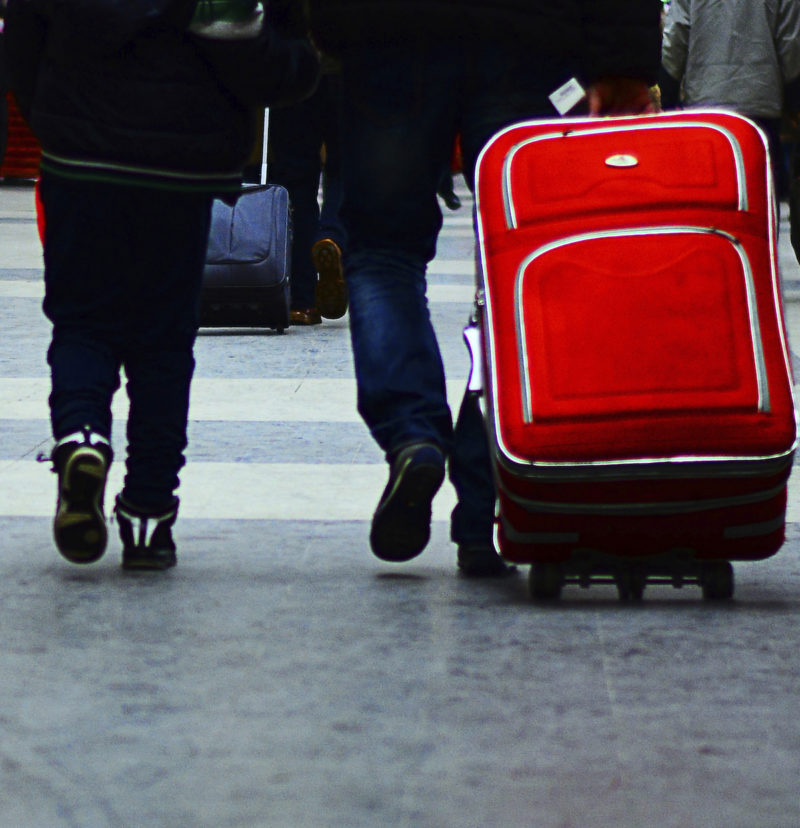 Travel security checks for travellers with disabilities
If you are taking a domestic or international flight, your family will go through security checks. This also applies to cruise ships and some international railways. Often people with limb differences are asked to undergo additional checks, so it is important to get to the terminal early.
Let security staff know if your child wears a prosthesis, as alarms go off when they go through a body scanner. Security staff will then scan your child with a hand-held wand to locate any metal objects, such as their prosthesis. They may also ask if they can give your child a 'pat down'. A 'pat down' is a light touch over your child's clothing and body and should be done by someone of the same gender as your child. You can be there to watch and support your child while it is done.
Security screening points should have a chair available for use during checks.
If your child has a lower-limb difference, they are not required to remove their shoes. Security staff may ask for the removal of shoes but this is not permitted, instead they should scan your child's shoes using a hand-held wand.
Mobility aids, such as sticks and crutches, can be taken on planes but they must also be security checked.
Any member of your family may also be asked to participate in a drug and explosive trace scan. This is a simple procedure - a hand-held wand lightly taps shoes, bags, assistive devices or any other personal belongings. It usually only takes a minute for this scan.
Any inspections or security screenings should be respectful and conducted within reason.
Although security checks may feel intrusive, remember these are conducted for the safety of all travellers.
More information
Safe local travel - parking and public transport