Going to kindergarten
Kinder is your child's first step towards school. It is an important social and learning milestone for your child.
Transitioning your child into kindergarten can be a period of change for you too. It can make you feel a range of emotions from uncertainty to excitement. You may be concerned about how your child will adapt to this new environment and if they will need support.
For some children this is the first time they have entered coordinated care outside of the home. Your child will enter a world focused on story time, art and imagination, talking and listening, play time, exploration, developing social skills, and making new friends.
Terms used – kindergarten or preschool
In some states 'preschool' is called 'kindergarten'. Both terms refer to the year before school, when children attend a compulsory year of preparation for primary school. We will use the term 'kindergarten' to refer to this stage in your child's education.
Choosing a kindergarten
Parents can select from government, Catholic and independent schools. Each type has different funding arrangements and costs that you will need to understand.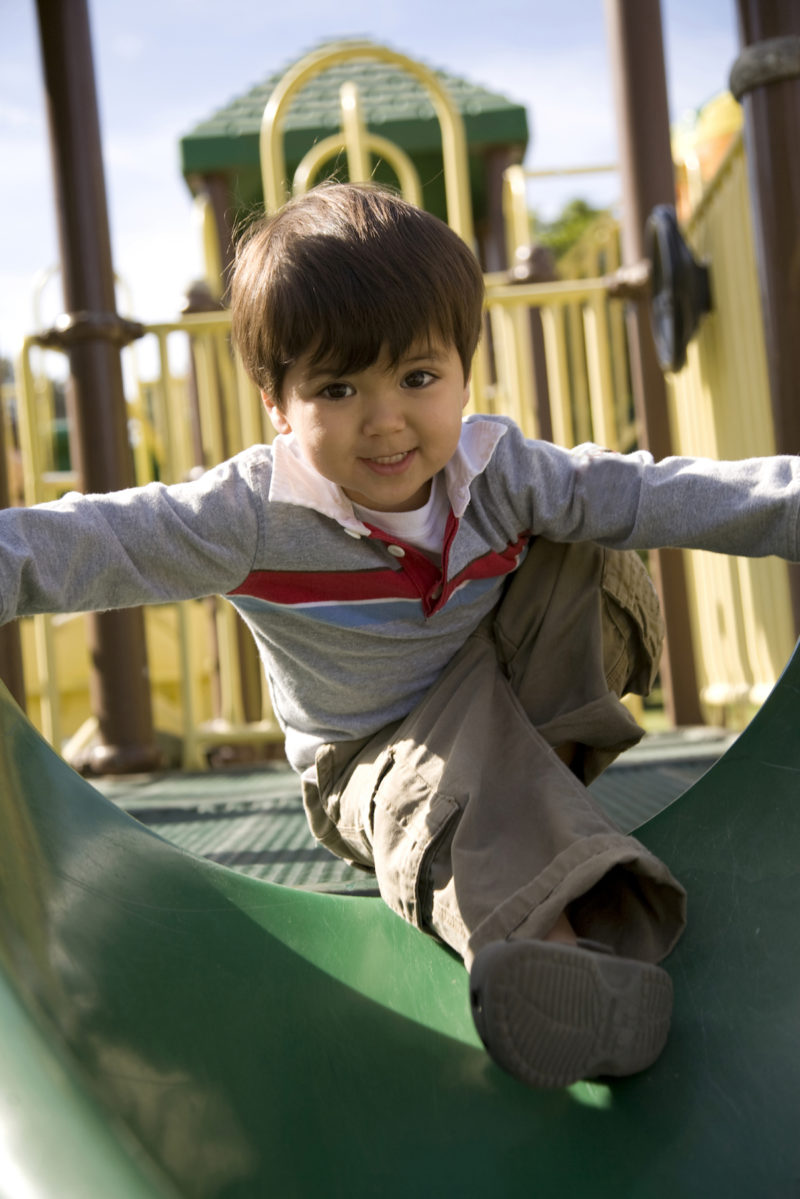 Before choosing, visit the kindergarten to look at its grounds and facilities, and identify anything that may need to be adjusted or added to make it accessible to a child with a limb difference. Ask to see the school's procedures and policies, particularly any that relate to disability support.
Enrolling your child in kindergarten
As part of enrolling your child at kinder, you will be asked to provide information about your family, your child, and their medical health and immunisation status.
It is a good idea to talk to staff early about your child's limb difference, their specific needs or support they require. This will help the centre to:
ensure their staff is aware of your child's abilities
create a community that is inclusive and respectful
provide your child with the right support
organise the best plan for your child
investigate funding, for example for classroom support
make any accessibility modifications needed.
To help prepare information about your child's needs and to ask how they will be met, read talking to your kinder about your child's limb difference
Discussing your child's limb difference can be emotional – remember that early childhood educators care for their student and parent community and will want to support you as best as they can.
You may want to bring your own support person to meetings for emotional or practical assistance.
Your child may be eligible for additional funding, equipment and support at kinder. Every state and territory has different funding and family-focused individual planning arrangements – to find out how it works in your area speak to the kinder or contact the relevant government education department or schools body. Go to our list of education departments and associations
Preparing for kindergarten
Starting kindergarten can be a big change for some children. You can help your child to prepare by:
talking to them about what to expect and why kindergarten is important
asking them if they have any concerns going to kinder. You could visit the centre before starting can help to reduce any anxieties
supporting your child to manage everyday tasks they will be asked to do at kinder, such as dressing themselves or carrying their bag. Your occupational therapist can help with this.