Parents and friends – adjusting to a child's limb difference
Amputation – acquired limb difference
Your child's acquired limb difference (or amputation during childhood) will be a time of change for everyone, including your child, yourself, siblings, family members and friends.
Sometimes your family may have prior warning that their child will be having an elective amputation, allowing time for everyone to prepare for this procedure. If this is the case usually families have had time to access information, take part in planning and discuss the procedure with their child and important others.
Some amputations occur suddenly because of an emergency or as a life saving measure. In this case families have little or no time to prepare.
Parents often report a range of emotions, and all of these are normal and generally subside over time. You may feel:
concerned and angry
a sense of grief
worry about the lifelong impact this will have on your child
worried about how others will react
not sure of what questions to ask.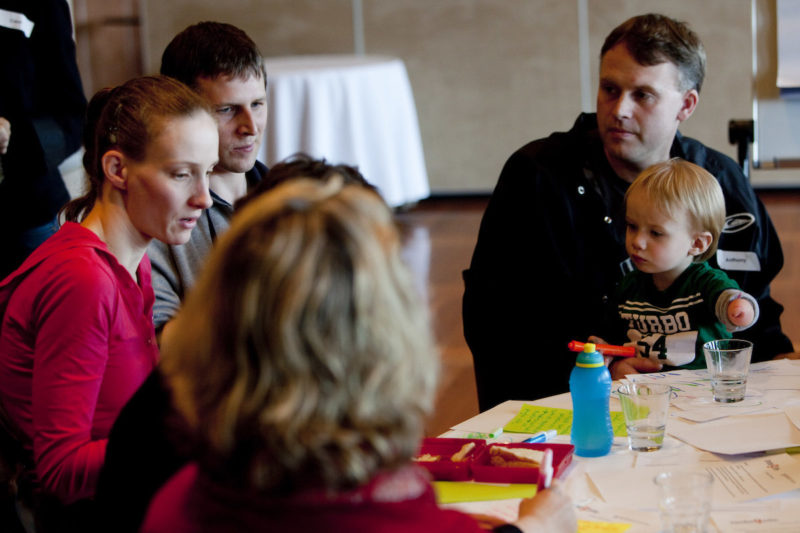 Dealing with your own grief
Giving birth to a baby with limb difference or caring for a child facing an amputation could trigger a mix of emotions. As a parent you've probably spent time dreaming about what the future may hold for your child and making plans for the family. Learning that your child has a limb difference might cause you to doubt these future plans.
Feeling sad about these changes is normal. Acknowledging that things will be a bit different from now on and adjusting to this change may take time.
The feelings associated with grief can often be painful, distressing and overwhelming. Grieving can take time, pass altogether or re-appear throughout your life (particularly as your child experiences different transitions or challenging issues).
It's important to look after yourself and not dismiss any feelings of grief:
Be kind to yourself - spend time with supportive friends and family and give yourself the best chance at lowering stress by eating well, resting and exercising.
Take some time out - it's okay to laugh and have fun (don't feel guilty about doing this).
Don't compare yourself to others – all people cope differently. Some people move through the grieving process quite quickly but for others it might take much longer.
Talk and share your feelings - share your feelings with loved ones and let them share their emotions as well. Try to be as open and honest as you can.
Seek support from peers - speaking with other parents of children with a limb difference may provide you with insights, support and tips. Limbs 4 Life can put you in touch with a trained Peer Support Volunteer if you would like to connect with someone who understands what you are going through.
Accessing grief and loss support
Should you think that your child, you or another person close to you needs assistance consider speaking with your GP, a psychologist or social worker.