Returning to school after a limb amputation
Going back to kindergarten, pre-school or school after an amputation can be stressful and emotional for you and your child. To help make the return to school as smooth as possible, it is a good idea to involve your child, your health and support service providers and the school in the conversation.
Find out how your child feels
Start by speaking to your child about returning to school to understand if they are worried or excited. Your child might be worried about:
assumptions that students or teachers may make about their limitations
what others think about their body, their prosthesis (if they have one), or any aids or equipment they use
falling behind at school during the surgery and recovery period.
Ask for health professionals' help
As part of their recovery your child may already be working with an occupational therapist (OT) to get back to doing everyday activities. Your OT could write an assessment to help teachers understand your child's needs and to inform their individual plan at school.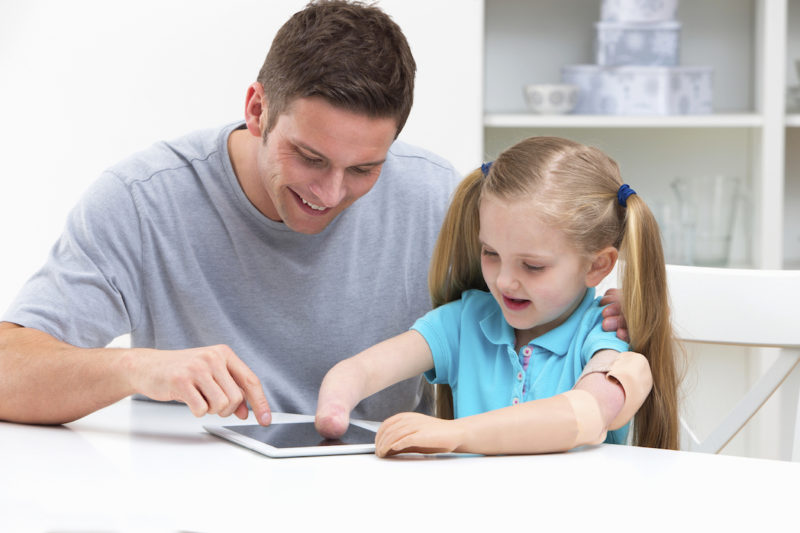 Your social worker may be able to arrange counselling and find out about funding, speak to your child's school or help during the return to school period.
If your child is being fitted for a prosthesis, their prosthetist will already be working to determine which device will best suit them. Depending on your child's recovery period, they may not be ready for their prosthesis before they get back to school. Consider the physical and/or emotional impact that returning to school before receiving a prosthesis may have. Talk about these matters with your prosthetist and other healthcare providers.
Talk to the school about your child's needs
When speaking with your child's school about their return, ask to have all relevant school staff at the meeting. To help prepare information about your child's needs and to ask how they will be met, read talking to your school about your child's limb difference
Help your school community to understand limb difference
Try to ensure that the kindergarten, pre-school or school is working with you to support students to learn about your child's amputation and limb difference in a way that is acceptable for your child and family. Find how to make school a positive place where your child is understood and accepted by helping your school community to understand limb difference.