Solution-based devices
There are many activity-specific devices and products available to help your child to reach their potential.
For example, there are devices that can enable your child to:
play a musical instrument
hold onto the handle bars of a bike
grip a weight
use a fishing rod.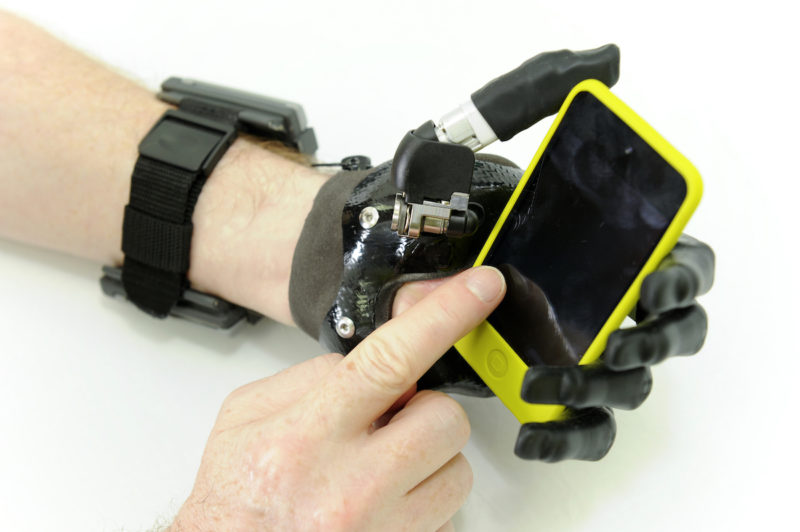 A device for any activity
A vast range of solution-based devices is available to help children with everyday activities, as well as sport and interests. Some devices are attached to a prosthesis, while others are attached to the child's limb.
These devices are used for:
self-care - e.g. using cutlery, dressing, showering
mobility - e.g. riding a bike, driving
communication and learning - e.g. writing, using a keyboard
recreation and leisure - e.g. engaging in sports, using a musical instrument, jumping rope, playing a computer game, holding a golf club, holding a fishing rod
households and workplaces - e.g. cooking, washing dishes.
Who can help
Your prosthetist is the expert who can help you to find the right solution. Talk to them about your child's daily living needs and goals so they can match the device to the activity.
Some devices are readily available as off-the-shelf products. Most will be custom-made by your prosthetist to suit your child's individual needs.
When learning to use solution-based devices children work with a prosthetist and occupational therapist.
Funding for solution-based devices can form part of a NDIS plan, as long as they are identified as being reasonable and necessary and will assist your child to achieve their goals. Go to NDIS explained